[Quarz] How a bureaucrat in a struggling country at the edge of Europe found himself safeguarding the world's data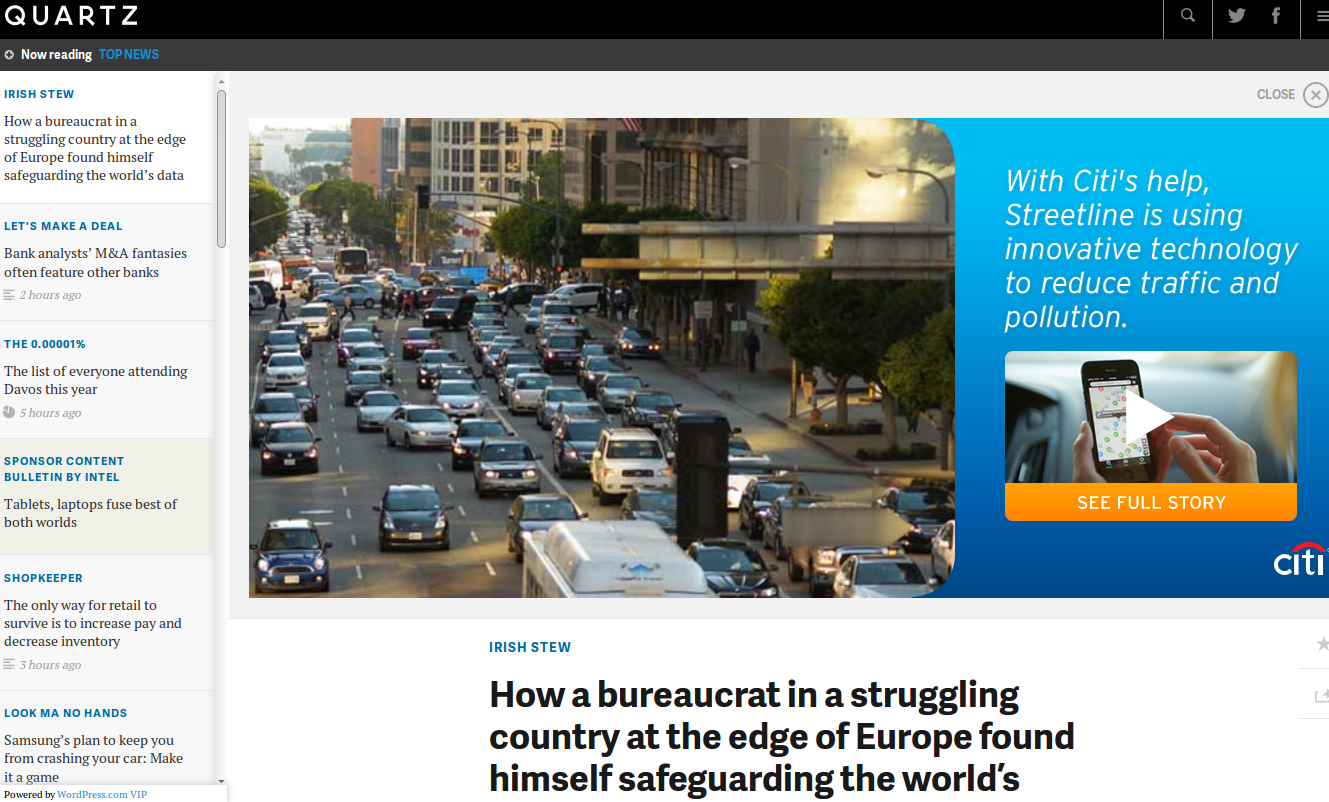 The Office of the Data Protection Commissioner (DPC) of Ireland was established in 1989. When Ireland lowered its corporate tax rate, Google, Facebook, Apple, LinkedIn, Twitter, eBay and PayPal set up shop.
"Facebook was the first to declare that users outside North America have a legal relationship with its Irish subsidiary (see section 19), not the American mothership. [...] LinkedIn did the same for its 175 million users, including Canadians, who live outside the United States. Adobe followed suit. Dropbox is expected to do so soon. (Google retains California as the sole jurisdiction for any issues, data-protection-related or otherwise.)"
"Privacy advocates accuse [the office] of practising light-touch regulation. The Irish DPC allows companies to "do whatever they want with personal data," plays down the threat of sanctions, and rarely uses enforcement powers, says EDRi."
http://qz.com/162791/how-a-bureaucrat-in-a-struggling-country-at-the-edg...