[PCWorld] Digital rights activist: EU's proposed net neutrality law 'as useful as an umbrella in a hurricane'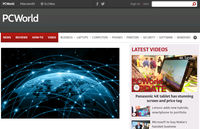 The European Union's proposed net neutrality law allows different price plans for different Internet speeds to the detriment of net neutrality, digital activists said Wednesday. […]
However, net neutrality advocates said that Article 23 leaves the door open for a two-tiered Internet by allowing ISPs to offer speeds at different rates through "specialized services with a defined quality of service or dedicated capacity." […]
"The text on net neutrality achieves exactly the opposite of net neutrality—giving the opportunity to fragment Internet connections between a fast lane and a slow lane. As Commissioner Kroes correctly said in 2010 ... commercially motivated discrimination is 'an absolute no go.' She has now proposed legislation to facilitate commercially motivated discrimination," said European digital rights group EDRi spokesman Joe McNamee.
"Anyone with even a passing knowledge of the functioning of how regulation is imposed on a national level in the E.U. will know that the provisions that have been proposed will be about as useful as an umbrella in a hurricane," said McNamee. […]
http://www.pcworld.com/article/2048563/digital-rights-activist-eus-propo...