Dossiers
Archived dossiers
Proposals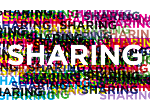 La Quadrature du Net proposes to put in place the Creative contribution, that is to recognize a right to share digitally published works without aim of profit between individuals and to put in place a new flat-rate societal funding of creation of digital works and reward for their usage. This proposal is evolving as it is debated, criticized and further elaborated. Its latest embodiment is the "in the works" English book "Sharing and the Creative Economy" (see below). Equally important are input given to the European and International institutions on the future of the copyright legal framework, directly or through our signature of the Public Domain Manifesto and the Charter for Creativity, Innovation and Access to Knowledge. Finally we have made proposals for putting in place independent observatories of Internet usage (proposal in French).
» Read more
Latest press articles on Proposals
TAFTA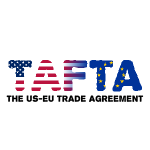 In negotiation since July 2013, TAFTA, the Trans-Atlantic Free Trade Agreement (also known as TTIP, for Transatlantic Trade and Investment Partnership) is a proposed trade agreement between the European Union and the United States of America that would affect, among other, access to medicine, food safety and establish a new investor-state dispute settlement mechanism. Negotiations, conducted by a small group of unelected officials, are likely to continue at least until the end of 2014.
Despite the rejection of the ACTA Trade Agreement in 2012 and calls of civil society, Members of the European Parliament voted to strengthen the protection of copyright, patent and trademarks in the European Commission's negotiating mandate for TAFTA. Furthermore, MEPs did not oppose themselves to pursuing these negotiations in opacity, and failed to demand their freeze in strong reaction to the spying by the NSA of European negotiators.
These issues raise fears that the negotiators will take the opportunity represented by TAFTA to attempt to impose repressive measures in the name of protecting the interests of the entertainment industry, or other measures attacking our online freedom. From now until the end of negotiations it is essential that citizens make their voices heard and act to prevent that this new trade agreement undermines our fundamental freedom and a free and open Internet. p> » Read more
Latest press articles on TAFTA
Net Neutrality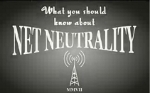 Net Neutrality is a founding principle of the Internet which guarantees that telecoms operators remain mere transmitters of information and do not discriminate between different users, their communications or content accessed. It ensures that all users, whatever their resources, access the same and whole network. But this principle is being undermined as operators develop business models that restrict access by throttling or blocking specific online content, services or applications (protocols, websites, etc.), or their users' freedom to publish information.
In the face of these attempts to undermine the decentralized architecture of the Internet, and the freedom of communication and innovation it represents, lawmakers must guarantee Net Neutrality. Internet access providers must be sanctioned if they discriminate Internet communications, be it according to the source, the recipient, or the nature of the information being transmitted. It this does not happen, we will create an Internet where only users able to pay for privileged access enjoy the network's full capabilities.
» Read more
Latest news on Net Neutrality
Latest press articles on Net Neutrality
CETA
CETA (Canada-EU Trade Agreement) is a far-reaching trade agreement in negotiation since 2009 between Canada and the European Union. In October 2013 an "agreement in principle" was reached and it is currently in a process of ratification.
Only a few days after the rejection by the European Parliament of ACTA, leaks of the CETA's chapter dedicated to the protection of intellectual property were published, which echoes word for word the worst parts of ACTA, as criminal sanctions and repressive copyright clauses. Also, most analysts see in CETA a rewriting of the OMPI and APIC (OMC) treaties.
Once again, this time through CETA, the European Commission is trying to bypass the democratic process in order to impose repressive measures already rejected by citizens and the European Parliament. Like ACTA, CETA is a major threat to freedom of online expression and creates legal uncertainty for Internet actors.
» Read more
Latest press articles on CETA
Privacy - Personal Data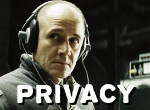 The protection of privacy is a fundamental right guaranteed by the Universal Declaration of Human Rights. In a democratic society, privacy is an enabler for other fundamental rights, such as the freedom of expression and to form and join associations. However, some powerful entities now have an interest in weakening the protection of this fundamental right to increase the surveillance of citizens and draw a profit by collecting, processing, storing and trading it. These dangerous practices are already widespread on the Internet.
The legal framework that protects privacy needs to be strengthend and adapted to the digital era. There are currently three major legislative developments.
The French law Loi de programmation militaire (LPM) which allows highly intrusive surveillance of citizens by the authorities without proper judicial oversight.
The European Parliament's Data Protection Regulation, adopted in first reading in March 2014, will now be considered on 5/6 June by the Council of the European Union.
The decision by the European Court of Justice of the European Union in April 2014 declaring the 2006 Data Retention Directive invalid, will force the European Institutions to draft new regulations and national governments to reconsider their laws that had implemented the Directive.
» Read more
Latest news on Privacy - Personal Data
Latest press articles on Privacy - Personal Data
Anti-sharing directive - IPRED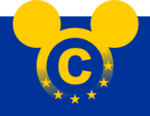 IPRED (Intellectual Property Rights Enforcement Directive) is an EU directive organizing the repression of infringements of copyrights, patents, trademarks, etc. Because of its overreaching nature, IPRED harms access to culture, and hampers new cultural practices such as remixing, but also the development of new technologies and innovation in general.
In 2011, the EU Commission proposed a revision of IPRED to "adapt" it to the digital environment, and to step up the war on online sharing, in line with the anti-counterfeiting trade agreement ACTA. IPRED would push Internet actors –search engines, hosting services, access providers– to automatically censor communications in order to combat online sharing of cultural works.
The IPRED revision must be the opportunity for a public debate answering the following questions: should we keep on harming fundamental freedoms and the free Internet to protect the entertainment industry's outdated business models? Or should we legalise sharing and focus repression only on infringements carried out for profit?
In 2013 the European Commission launched a public consultation on copyright reform. For more information on this and the copy of La Quadrature's reply to it, visit the wiki page on copyright.
» Read more
Latest news on Anti-sharing directive - IPRED
Latest press articles on Anti-sharing directive - IPRED
Net censorship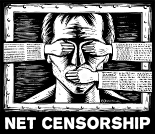 Net censorship is dangerously gaining ground. A growing number of democratic governments consider or implement schemes aimed at blocking access to specific websites sometimes without any judicial oversight. Established in the name of regulating "violent" or child abuse content, or controlling online gambling, these schemes are both inefficient and disproportionate. Website blocking is imprecise by nature, creating the risk of "collateral censorship" by wrongfully blocking perfectly legitimate websites.
Even when mandated by judicial authority, Net Filtering infringes on fundamental freedoms and harms the architecture of the free and open Internet by "balkanizing" the network. As it is gradually extended to new fields such as defamatory content and copyright infringements, it leads to generalised censorship and control of the Internet. To respect freedom of communications, alternative enforcement measures must be implemented, such as taking down content at the source or blocking financial streams in the case of commercial websites.
» Read more
Latest news on Net censorship
Latest press articles on Net censorship
ACTA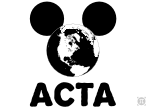 Rejected in July 2012, ACTA was one more offensive against the sharing of culture on the Internet. ACTA (Anti-Counterfeiting Trade Agreement) was an agreement secretly negotiated by a small "club" of like-minded countries (39 countries, including the 27 of the European Union, the United States, Japan, etc). Negotiated instead of being democratically debated, ACTA bypassed parliaments and international organizations to dictate a repressive logic dictated by the entertainment industries.
ACTA, a blueprint for laws such as SOPA, would have imposed new criminal sanctions and measures pushing Internet actors to "cooperate" with the entertainment industries to monitor and censor online communications, bypassing the judicial authority. It would have been thus a major threat to freedom of expression online and creates legal uncertainty for Internet actors.
Now that the European Parliament had rejected ACTA, it's time to shape the debate on an urgent adaptation of copyright law to new cultural practices.
» Read more
Latest press articles on ACTA
Online Services Directive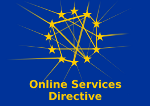 The EU directive on "online services" (or "eCommerce directive"), adopted in 2000, covers many topics. Most importantly, the directive protects freedom of communication and privacy, by granting Internet access providers, hosting services as well as other online publishing platforms the status of simple "technical intermediaries". As such, these Internet actors cannot be forced to monitor their users' communications, or be held liable for their users' activities.
Under the pressure of various lobbies, these crucial principles are being undermined. Technical intermediaries are increasingly compelled, through legislative measures or case law, to implement systems for taking down content or filtering communications, in gross contradiction with freedom of expression and privacy. In the face of these threats, the protective framework created by the "online services" directive must be reasserted and further detailed, so as to ensure a presumption of legality for any online publication and to protect the right to a fair trial.
» Read more
Latest news on Online Services Directive
Latest press articles on Online Services Directive
Archives
Telecoms Package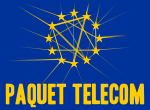 The "Telecoms Package" is a set of five European Directives regulating electronic communication networks. The text was voted in first reading in the European Parliament in Sept.24th 2008. Serious problems arose in this first reading on the issues of Privacy, Network neutrality and regarding the implementation of a mechanism known as "graduated response" at the European level. » Read more