Paris, 4 July 2013 — Today, exactly one year after the final rejection of ACTA, the European Parliament adopted a resolution in strong reaction to the massive spying by the USA. Our representatives have failed to demand that the upcoming secret negotiations of trans-atlantic trade agreement be frozen. In a context where EU officials are being spied upon by US counterparts, this upcoming "super-ACTA" will be born with very little legitimacy.

It has been one year to the day since a massive, global and decentralized citizen movement helped defeat ACTA, (the Anti-Counterfeiting Trade Agreement), a historic victory against governments attempting to attack our fundamental rights online.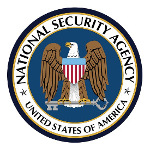 Today the European Parliament adopted a resolution about PRISM and the massive, generalized surveillance programs of the NSA, in the wake of the recent revelations about the spying of all EU officials by the USA.
The Parliament failed to adopt amendments calling for the postponing of the negotiations of the Trans-Atlantic Free Trade Agreement or TAFTA (also known as TTIP1TTIP (Transatlantic Trade and Investment Partnership) is an attempt to rename TAFTA in a positive-sounding manner, "partnership", while avoiding to be too pronounceable or to sound too similar in pronunciation as "ACTA"). As the EU Commission – whose representative in charge of TAFTA, Karel De Gucht, openly lied to the EU people and to the Parliament – announced that negotiations should move on, the Parliament now gives it the green light. It is an alarming sign for EU democracy that should get citizens mobilized.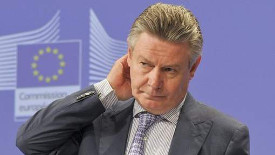 Karel De Gucht, European Commissioner for Trade
As both parties have already made clear, the upcoming TAFTA will be used as a vector to alter EU "regulatory issues" ranging from access to medicine, food safety, or finance. Like ACTA, it will also include provisions on copyright enforcement, and may affect the whole Internet ecosystem. It is set, by design, to be another attempt to circumvent democracy and undermine our fundamental rights online.
"In a context where all communications between EU negotiators will potentially be available to their US counterpart, how could the EU Commission be in a strong position to negotiate and defend citizens' freedoms? How could the negotiation be balanced? Among others, the will of negotiators to discuss 'data flows' instead of enforcing EU citizens fundamental right to privacy shows how these negotiations could once again be used to bow to the pressure of the US and its industries. In a context of massive spying of EU citizens' communication by US institutions and corporations, TAFTA would turn into yet another illegitimate agreement betraying EU citizens." declares Jérémie Zimmermann, spokesperson for the citizen organisation La Quadrature du Net.
To get more information and discuss this, you can visit our forum.