[OpenMedia] We won! Here are the top 3 ways Big Telecom will face financial penalties if they break the rules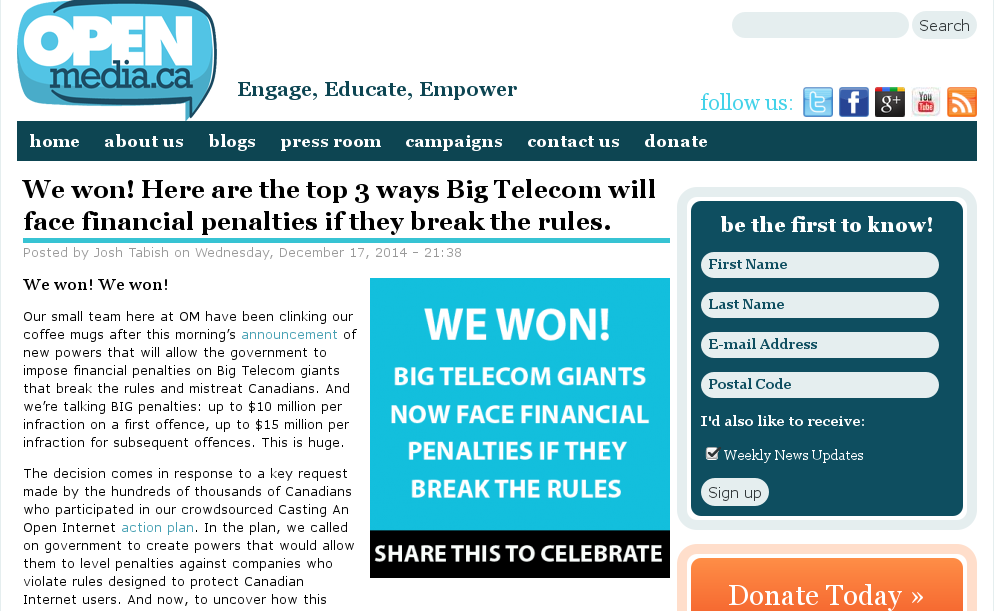 [...] [New powers] will allow the government to impose financial penalties on Big Telecom giants that break the rules and mistreat Canadians. And we're talking BIG penalties: up to $10 million per infraction on a first offence, up to $15 million per infraction for subsequent offences.
The decision comes in response to a key request made by the hundreds of thousands of Canadians who participated in our crowdsourced Casting An Open Internet action plan. In the plan, we called on government to create powers that would allow them to level penalties against companies who violate rules designed to protect Canadian Internet users. [...]
https://openmedia.ca/blog/we-won-here-are-top-3-ways-big-telecom-will-fa...