[TechDirt] Protests Mount Against Mexico's Proposed Telecommunications Law, Which Would Bring In Censorship, Allow Real-time Surveillance And Kill Net Neutrality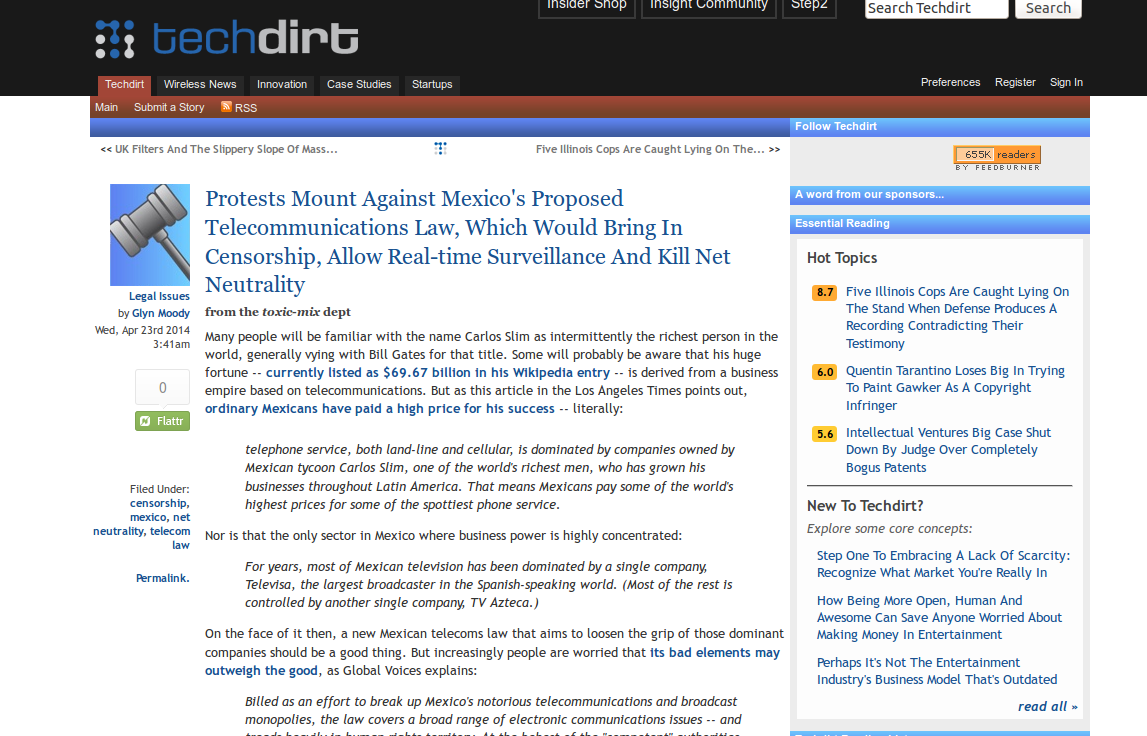 [...] On the face of it then, a new Mexican telecoms law that aims to loosen the grip of those dominant companies should be a good thing. But increasingly people are worried that its bad elements may outweigh the good [...].
That's a pretty toxic mix -- censorship, real-time surveillance and no net neutrality. The good news is that Mexicans are starting to mobilize against the proposed measures:
ContingenteMX, a nonprofit collective consisting of Human Rights, environmental and social network activists and citizens, hereby demands a guarantee that the inalienable right of free Internet access
http://www.techdirt.com/articles/20140418/08095326958/protests-mount-aga...