[PCWorld] Content blocking rampant in EU, survey finds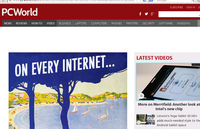 A European Commission survey of 28,000 Internet users found that a quarter reported content blocking, the Commission revealed Thursday. The survey found that 41 percent experience problems watching video on a mobile device and 37 percent on a fixed Internet connection. Other services with which users experienced problems include music streaming, playing online games and voice over IP. The news comes as the debate over a new E.U. "net neutrality" law continues.
"When you buy an internet subscription you should get access to all content. That is what the open Internet should be, and all Europeans should have access to it," said Digital Agenda Commissioner, Neelie Kroes, in a statement on Thursday. She believes that her proposals for the Telecoms Regulation will guarantee an open Internet.
However digital rights activists have argued that the proposed new law does exactly the opposite. "At the same time as proposing text which will undermine net neutrality in Europe, Commissioner Kroes is energetically claiming that she supports it. Anyone not familiar with the file would be mistaken for believing her," said Joe McNamee from EDRi (a European digital rights group). […]
http://www.pcworld.com/article/2102960/eu-internet-survey-finds-widespre...