[PcWorld] Google to warn users of 13,000 search terms associated with child pornography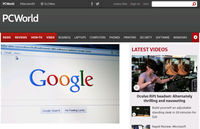 Google and Microsoft will start to display warnings above search results for terms associated with child pornography.
Google said that when "people search Google with a term linked to child abuse, clear warning messages from Google and child safety organizations are displayed explaining the consequences of their actions and pointing them toward expert help [...]."
Further actions by Google include changes that "prevent content such as images and peer-to-peer links to child abuse material from appearing". Moreover, Google stated that it "developed and agreed to share a new technology that allows copies of videos of child abuse to be identified and removed."
But critics questioned the measure's effectiveness. Jim Killock, the director of the U.K.'s Open Rights Group, stated that "We don't know, as we've seen no evidence, whether Google and Microsoft really will be able to make a difference by limiting search, or whether the actions are cosmetic."

""The efforts are probably not going to be very effective", agreed Joe McNamee, director of civil rights group European Digital Rights, in an email. "The companies are taking arbitrary but press-friendly measures as a way of seeking refuge from bad publicity" he said. "
http://www.pcworld.com/article/2064520/google-to-warn-users-of-13000-sea...