[TheGuardian] Mass surveillance exposed by Snowden "not justified by fight against terrorism"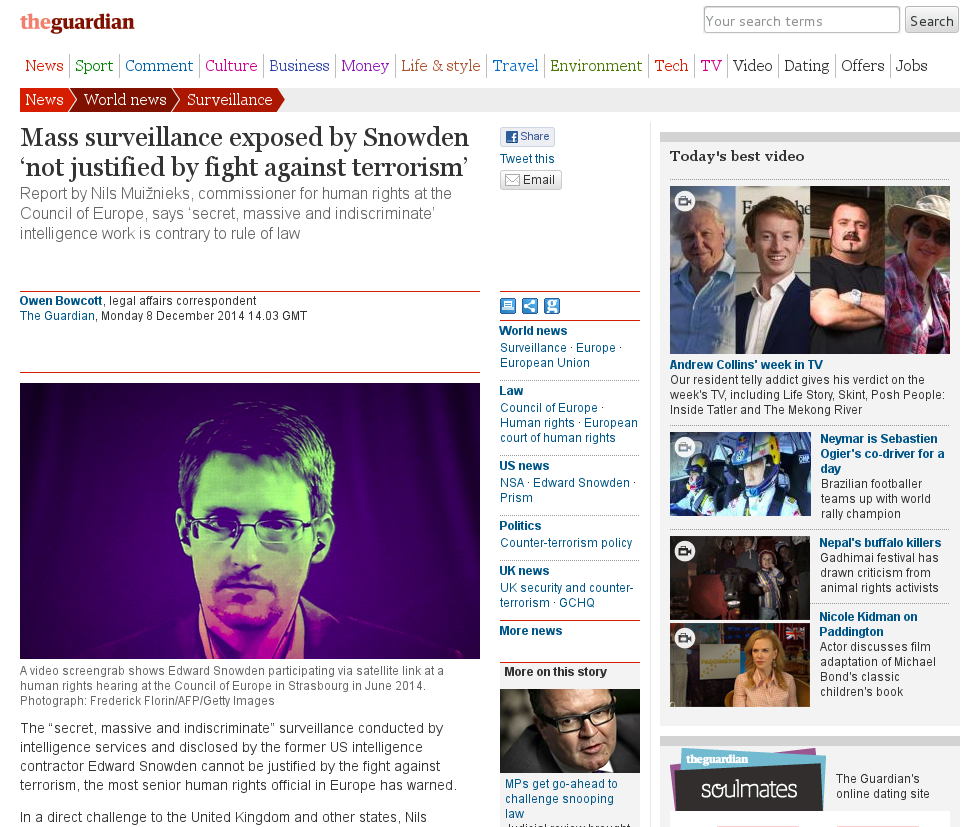 Report by Nils Muižnieks, commissioner for human rights at the Council of Europe, says 'secret, massive and indiscriminate' intelligence work is contrary to rule of law. [...]
The "secret, massive and indiscriminate" surveillance conducted by intelligence services and disclosed by the former US intelligence contractor Edward Snowden cannot be justified by the fight against terrorism, the most senior human rights official in Europe has warned. [...]
"Suspicionless mass retention of communications data is fundamentally contrary to the rule of law … and ineffective," the Latvian official argues in a 120-page report, The Rule of Law on the Internet in the Wider Digital World. "Member states should not resort to it or impose compulsory retention of data by third parties." [...]
http://www.theguardian.com/world/2014/dec/08/mass-surveillance-exposed-e...