[PC Advisor] EU votes against punishing illegal file-sharers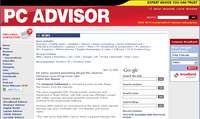 The European Parliament is not backing plans to ban illegal file-sharers from the internet.
The plans suggested ISPs should monitor customers and implement a 'three strikes' rule that would see offenders issued with written warnings and even possible suspension if they continue to download pirate software.
However MEPs backed an amendment to the report, which claimed banning web users conflicted with "civil liberties and human rights".