Европарламент намерен покончить с незаконным файлообменом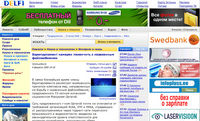 В самое ближайшее время члены Европарламента рассмотрят возможность принятия комплекса мер, направленных на борьбу с незаконным файлообменом, предложенного 73-летним испанским социалистом Мануэлем Ортегой.
Некоторые эксперты, в частности основатель организации La Quadrature du Net Джереми Циммерман, уже назвали предложения г-на Ортеги "нелепыми и противоречащими законам Евросоюза и здравому смыслу".
К этому стоит добавить, что в прошлом году итальянские провайдеры заблокировали доступ пользователей к крупнейшему шведскому торрент-порталу The Pirate Bay, выполнив соответствующее распоряжение властей. Впрочем, через несколько месяцев суд итальянского города Бергамо посчитал, что торрент-трекер The Pirate Bay не нарушает итальянского законодательства и постановил разблокировать ресурс
---
For those out there who don't understand russian (which is an official UE language though ...) :
In a nearby future, the Member of the European Parliament will examine a bunch of measures aiming at fighting illegal file sharing, proposed by the spanish 73-old socialist MEP, Manuel Ortega.
Some experts, and among them the founder of "La Quadrature du Net" Jeremie Zimmerman, said this text was "ridiculus and in opposition with all UE legisalation and common sense"...
Furthemore, last year, an italian ISP blocked any access to the swedish portal The Pirate Bay, from a state order. But some months after, the italian court of Bergame town said that the torrent tracker was not violating italian laws and decided to remove this blocking
http://rus.delfi.ee/computers/internet/article.php?id=21115827&l=wlastnews