[Broadband Choice] EU against 'three strikes' piracy policy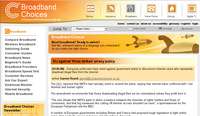 The BBC reported that MEPs had narrowly voted to amend the plans, saying that internet bans conflicted with "civil liberties and human rights".
The amendment recommends that those downloading illegal files not be criminalised unless they profit from it.
"The vote shows that MEPs want to strike a balance between the interests of rights holders and those of consumers, and that big measures like cutting off internet access shouldn't be used," a spokeswoman for the European Parliament told the BBC.
A number of European governments including Britain and France had proposed tough legislation to fight online piracy that costs the music and movie industry billions of pounds.
http://www.broadbandchoices.co.uk/eu-against-three-strikes-piracy-policy...